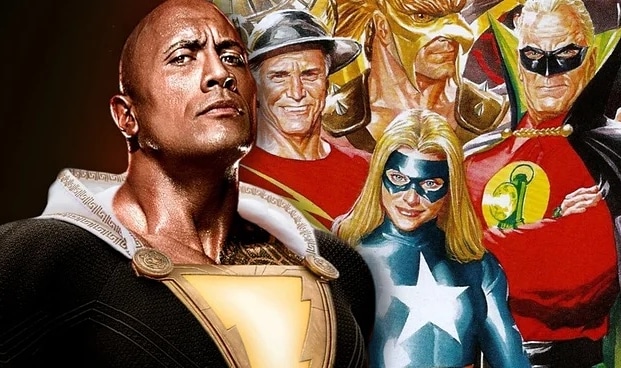 UPDATE: Actor Noah Centineo (To All The Boys: PS. I Still Love You) has signed on to play Albert Rothstein aka Adam Smasher, who have the power of super human strength and growth. In the comics, Rothstein forms a very close brother-like bond with Black Adam. The duo eventually leaves the JSA and went on their own adventure.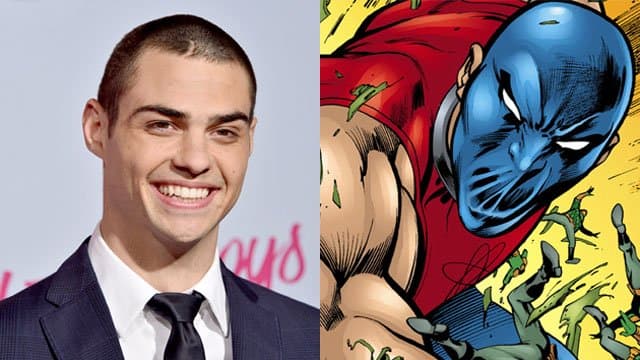 SOURCE: Screenrant
UPDATE: Dwayne Johnson revealed to Screenrant that Black Adam will introduce the Justice Society of America aka JSA. Johnson stated: "JSA. We will introduce you to that, the world to JSA."
The team includes such superheroes as Hawkman and Stargirl.
UPDATE: The Rock officially announced the release date for Black Adam via Instagram. Mark your calendars for December 22, 2021.
UPDATE: After years of planning, Dwayne Johnson's busy schedule has finally open for him to suit up as Black Adam! Johnson announced the production start date via Twitter:
Very cool man, thank you.
Amazing detail.
This project has been with me for over 10yrs🖤⚡️
Production begins this July.
Appreciate the support. #blackadam #dc https://t.co/h8TPXMbcTx

— Dwayne Johnson (@TheRock) October 18, 2019
(*News from 2014*) Dwayne Johnson via his Official FB Page confirming that he will be playing BLACK ADAM!
He stated the following:
"Kneel before his feet or get crushed by his boot.."
This role has been years in the making. A true honor for me to become my favorite comic anti-hero of all time – BLACK ADAM.
Lets have some fun.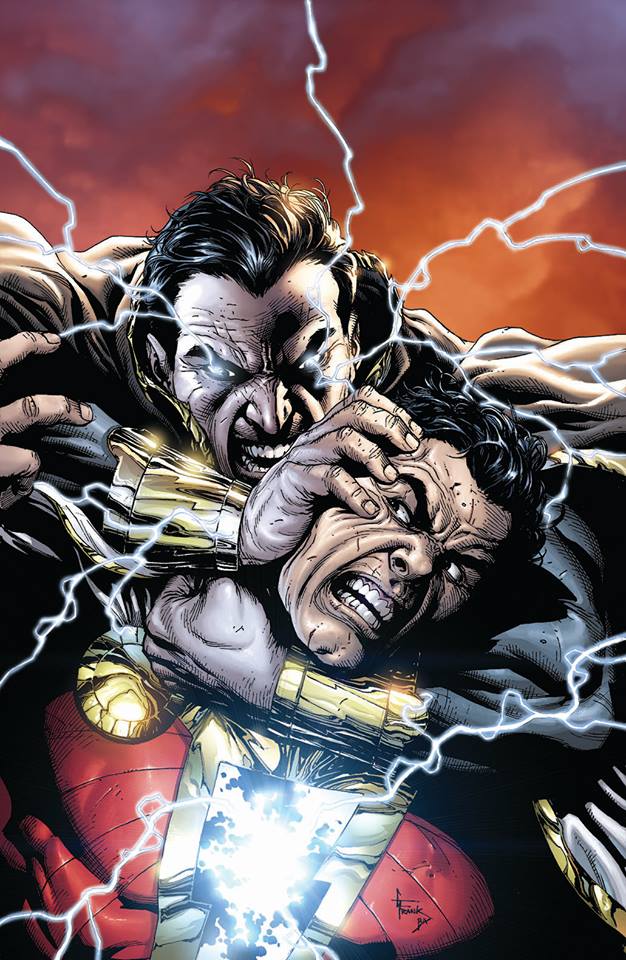 'Black Adam' possesses similar powers to 'Shazam' including flight, strength, agility, lightning manipulation, as well as magic. DC really scored big considering Johnson's star power can instantly re-energize a franchise (Ex. Fast & Furious 5/6 and G.I. Joe: Retaliation). Not to mention he looks physically EXACTLY like 'Black Adam'. PERFECT. CASTING.
DC is definitely bringing their A-game.
Stay tuned for more details.
Original Source