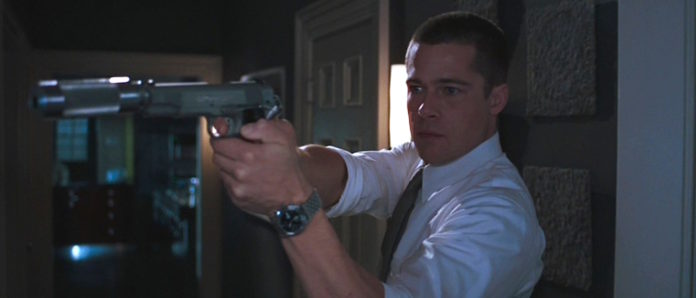 UPDATE: David Leitch has found his leading man in Oscar winner Brad Pitt (Once Upon A Time In Hollywood) for the upcoming action thriller Bullet Train!
The film is based on a Japanese novel called Maria Beetle by Japanese author Kotaro Isaka. The screenplay will be written by Zak Olkewicz and supervised by Leitch.
SOURCE: Collider
David Leitch, the man behind such action blockbusters as John Wick, Deadpool 2, Atomic Blonde and Hobbs & Shaw, has signed on to direct his next action thriller titled Bullet Train.
Leitch will also produce with his 87North production partner Kelly McCormick, Kat Samick and Antoine Fuqua (The Replacement Killers), who was originally attached to direct the project.
The film follows "a group of hitmen and assassins with conflicting motives on a train in Tokyo. The project has been tonally described as Speed, the Keanu Reeves action film set on a bus, meets Non-Stop, the 2014 Liam Neeson thriller set on a plane."
Production is targeted to start rolling this fall.
SOURCE: THR
Original Source