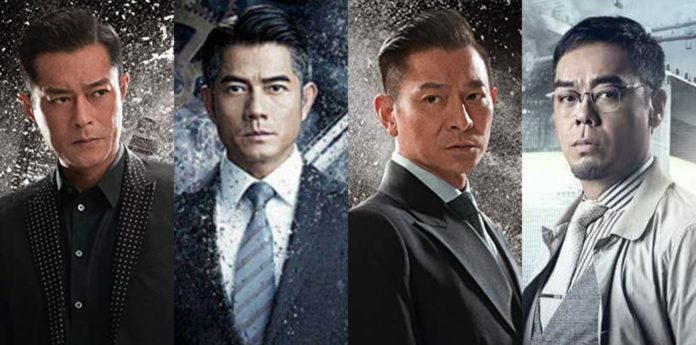 Hong Kong superstars Aaron Kwok (Project Gutenberg), Andy Lau (Shockwave), Louis Koo (Paradox) and Lau Ching-Wan (Integrity) is set to join forces for The White Storm 3.
Kwok is the lone newcomer to the franchise as Lau Ching-Wan first appeared in the original White Storm film in 2013 with Lau and Koo headlining the sequel The White Storm 2: Drug Lords last year.
Plot details are still being kept under wraps with a director to be named soon. Stay tuned.
SOURCE: City On Fire
Original Source