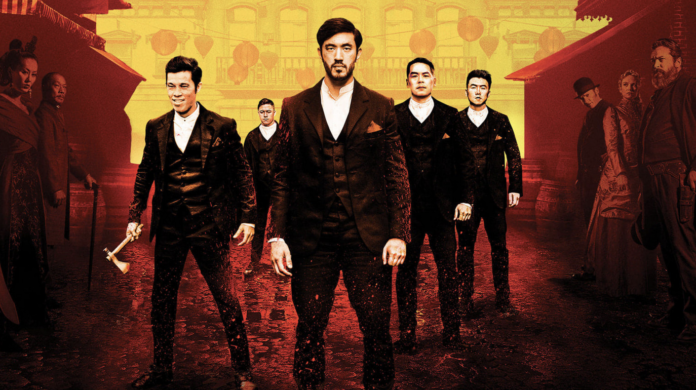 UPDATE: Shannon Lee has just announced that Warrior Season 3 will officially start production on July 18th!
Warrior Season 3 has officially been renewed with the show moving from Cinemax to HBO Max. Created by and executive produced by Jonathan Tropper via Tropper Ink Productions, the series is based on the writings of Bruce Lee and also executive produced by Lee's daughter Shannon Lee via Bruce Lee Entertainment along with Justin Lin, Danielle Woodrow, and Andrew Schneider of Perfect Storm Entertainment.
"Justin, Jonathan, and I were thrilled when 'Warrior' was put on HBO platforms to be discovered by a whole new legion of fans. Now we are excited and grateful for the opportunity to do another season, and we applaud HBO Max for understanding the importance of telling this story and for continuing to support this level of representation in our industry. I just know that my father is grinning right now to see this show he dreamed of so long ago continuing to beat the odds. We have every intention of delivering the same high level of meaningful storytelling and Gung Fu action in season 3!" Shannon Lee told Variety.
The show featured an incredible ensemble cast of action talents including Andrew Koji (Snake Eyes), Jason Tobin (Jasmine), Joe Taslim (Mortal Kombat) and Dustin Nguyen (The Rebel).
Stay tuned.
SOURCE: Variety
Advertisement
Original Source